Trailer /
Livestock trailer HEV single-axle
Livestock trailer HEV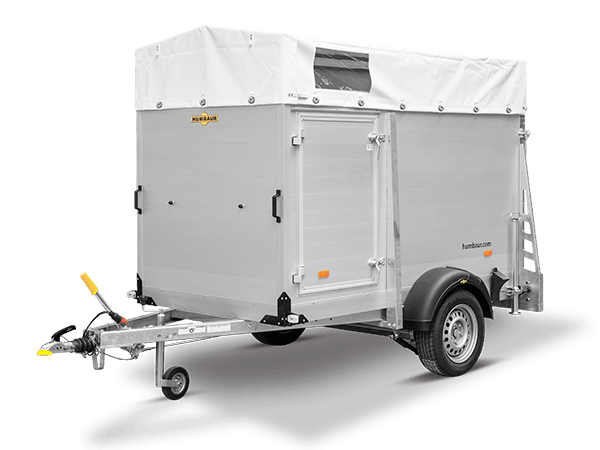 The HEV Alu
For efficient livestock transportation
i
Screwed longitudinal-beam chassis, hot-dip galvanized
i
Construction using high-quality 18 mm thick anodised aluminium platform gates.
i
13-pin plug and reversing light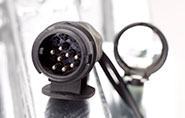 i
Alu-floor, 18 mm thick, with rubber bed 8 mm thick, glued and sealed.
i
High-mass surrounding frame section, hot-dip galvanised
i
Walk-up ramp with hydraulic spring supports and rubber granulate mat
i
Entry door on the right hand side of vehicle
i
Automatic jockey wheel, centrally mounted.
i
Tyre size suitable for 100km/h.
i
Cover and frame 300 mm, white colour, with window left and right.
i
Elegant, galvanised rear outrigger with integrated lighting.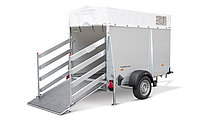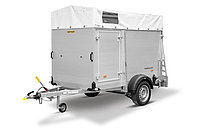 The new single-axle livestock trailer captivates with a robust body made from double-walled anodised aluminium profiles. Its chassis offers high stability and therefore optimum safety thanks to its hot-dip galvanised undercarriage. The glued and sealed rubber base ensures a secure footing while driving. A large access door is situated on the left side of the trailer. The trailer is equipped with a robust tarpaulin and roof bows.
Screwed longitudinal-beam chassis, hot-dip galvanized
Construction using high-quality aluminium platform gates
13-pin plug and reversing light
Alu-floor
High-mass surrounding frame section, hot-dip galvanised
Walk-up ramp with hydraulic spring supports
2 binding rings
Entry door on the right hand side of vehicle
Handhold for moving
Automatic jockey wheel
Tyre size suitable for 100 km/h
Cover and frame 300 mm, with window left and right
Elegant rear support
Technical data
Livestock trailer alu single axle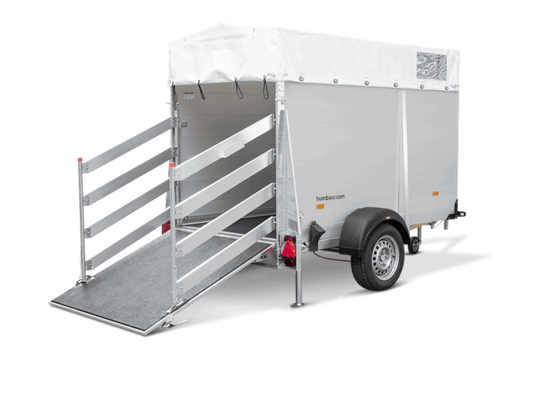 Inner height

1.650 mm
Total height

2.276 mm
Inner length

2.515 mm
Total length

3.760 mm
Inner width

1.305 mm
Total width

1.812 mm
Livestock trailer alu single axle Standard equipment
Screwed longitudinal-beam chassis
Construction using high-quality, plastic-coated and UV-resistant 18 mm thick platform gates
13-pin plug and reversing light
18 mm thick wooden base plate, 21 mm model 7925
High-mass surrounding frame section, hot-dip galvanised and powder coated
Elegant galvanised and powder coated rear tail support with integrated lighting
Walk-up ramp with hydraulic spring supports and rubber granulate mat
2 binding rings
Entry door on the left hand side of vehicle
Handhold for moving
Jockey wheel
Tyres designed for 100 km/h
Livestock trailer alu single axle

Models

Permissible gross weight in kg

1500

Body dimensions in mm (LxWxH)

3760 x 1812 x 2276

Internal dimensions in mm (LxWxH)

2515 x 1305 x 1650
Permissible gross weight in kg
1500
braked
Body dimensions in mm (LxWxH)
3760 x 1812 x 2276
Tyre size in inches
14
Internal dimensions in mm (LxWxH)
2515 x 1305 x 1650
Load capacity in kg
1000