How do I measure the battery level of my trailer?
For vehicles and trailers with a fitted battery, e.g. tippers, Senkos, etc., it is a good idea to check the battery level every now and then to prevent unexpected failure of the battery, the starting relay and other sensitive electrical components.

1. Download the app
It's very easy to operate the Battery Guard with a smartphone and an app. The "IntAct Battery-Guard" app can be downloaded from the AppStore or from Google Play free of charge.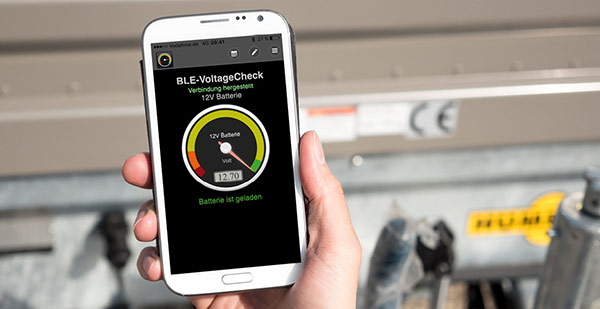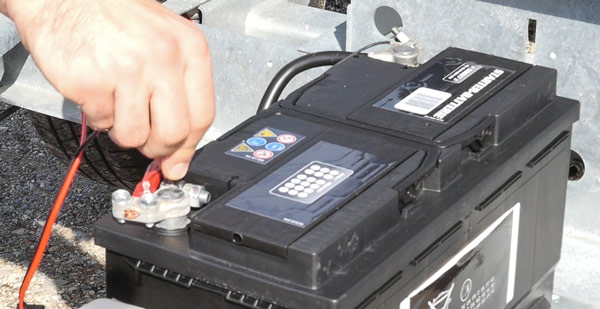 2. Connect the Battery Guard
The Battery Guard is simply connected to the two poles of the battery.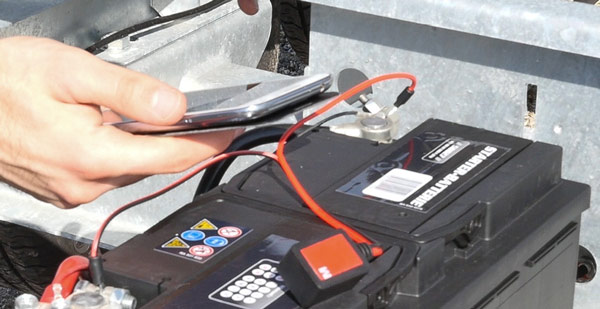 3. Display of the battery level
The charge level can now be measured at a range of up to 6 metres via Bluetooth.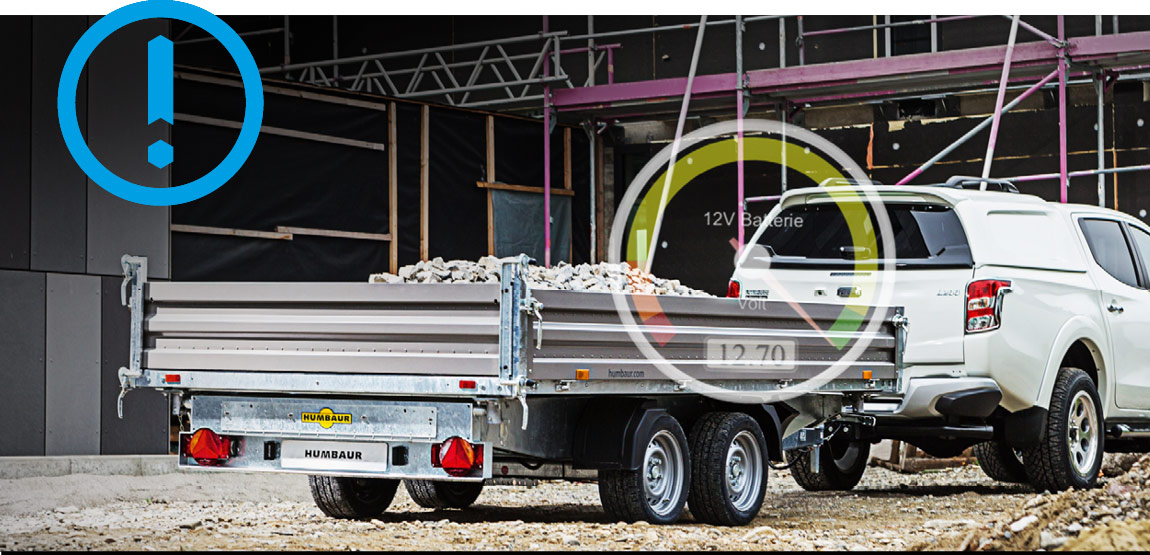 By the way: The application can be used for all batteries with 6, 12 and 24 volts.
The Battery-Guard can also be used on other batteries, e.g. in cars, caravans, trucks, motorcycles, etc. ... The Battery-Guard is therefore a practical aid for all trailer and car owners.
Now available
Order directly from your dealer:
The Battery Guard for measuring the battery charge level